Studium to wyższa szkoła w Niemczech. Po zakończeniu studiów licencjackich studenci mogą kontynuować naukę na dwuletnich studiach magisterskich. W zależności od landu, studia w Niemczech mogą być płatne lub bezpłatne. Studia magisterskie w Niemczech można podjąć niemal w każdej dyscyplinie naukowej. Studia magisterskie w Niemczech przemawiają do obcokrajowców, ponieważ oferują im edukację w międzynarodowym języku, na wysokim poziomie i za niewielką cenę.
Przykładowe kierunki studiów magisterskich, które cieszą się zainteresowaniem w Niemczech to:
Business Administration,
Informatyka,
Inżynieria mechaniczna,
Ekonomia,
Biologia,
Nauki o środowisku.
W zależności od wybranego kierunku studiów magisterskich w Niemczech można kandydować na studia na tradycyjne uniwersytety badawcze, uniwersytety nauk stosowanych (Fachhochschulen) lub wyspecjalizowane instytucje artystyczne i muzyczne, na których oferowane są zajęcia wokalne, taneczne lub plastyczne. Obecnie, ponad 60 niemieckich uniwersytetów i uniwersytetów nauk stosowanych (UAS) znajduje się na listach najważniejszych uczelni na świecie.
Tytuły, które można uzyskać po ukończeniu studiów magisterskich z języka niemieckiego na uniwersytetach lub równorzędnych instytucjach to:
Master of Arts (M.A.)
Master of Science (M.Sc.)
Master of Engineering (M. Eng.)
Master of Education (M.Ed.)
Master of Fine Arts (M.F.A.)
Master of Music (M.Mus.)
Master of Laws (LL.M.)
Master of Business Administration (MBA).
W systemie stopniowanych studiów magisterskich reprezentuje drugi stopień kwalifikacji po licencjacie (poziom 1), a przed doktoratem (poziom 3). Warunkiem przyjęcia na studia magisterskie jest ukończenie studiów licencjackich lub równoważnych studiów wyższych kurs.
Istnieją dwa różne rodzaje studiów magisterskich: tzw. "konsekutywne" studia magisterskie, które można realizować bezpośrednio po uzyskaniu tytułu licencjata, oraz zaawansowane studia magisterskie, na które można studiować dopiero po uzyskaniu co najmniej jednego rok doświadczenia zawodowego.
Po pomyślnym ukończeniu kursu uzyskasz jeden ze stopni akademickich w zależności od kursu. Po studiach magisterskich istnieje możliwość wejścia w życie zawodowe poza uczelnią lub – np. w ramach projektu doktoranckiego – kontynuowania aktywności naukowej.
Co należy zrobić, aby aplikować na studia magisterskie w Niemczech?
Aby złożyć podanie o przyjęcie na studia w Niemczech, należy:
Przygotować świadectwo ukończenia studiów licencjackich wraz z suplementem dyplomu z wykazem ocen (tzw. GPA), które następnie należy dostarczyć do wybranej przez siebie uczelni online lub tradycyjną pocztą.
Jeśli jednak posiadany stopień naukowy nie jest uznawany przez wybrany niemiecki uniwersytet prawdopodobnie wymagane będzie napisane egzaminu wstępnego.
Upewnić się, jakie są wymagania językowe na dany kierunek i czy spełniasz wyznaczone kryteria.
Bez względu, czy chcesz studiować w Niemczech po angielsku, czy niemiecku — musisz udowodnić swoją biegłość językową, zdając certyfikat taki jak: DSH, TestDaF oraz Zentrale Mittelstufenprüfung, które są niezbędne do przyjęcia na studia po niemiecku.
Dlaczego warto ukończyć studia magisterskie w Niemczech?
Wszystkie uniwersytety działające w sektorze publicznym oferują studia za darmo w Niemczech – dzięki temu studenci w Niemczech mogą skupić się tylko na opłatach za zakwaterowanie, jedzenie, transport, rozrywkę i pomoce naukowe, co sprawia, że utrzymanie w Niemczech nie jest zbyt kosztowne.
Niemcy to kraj, który oferuje jedne z najlepszych studiów inżynierskich na świecie – inżynieria i technologia to dziedziny, które są bardzo cenione przez Niemców. Nie bez powodu, Elon Musk – znany producent samochodów elektrycznych, otworzył fabrykę właśnie w Niemczech. Nasi zachodni sąsiedzi przodują w dziedzinie nowoczesnych technologii. Studia inżynieryjne w Niemczech to prestiżowy kierunek, po którego ukończeniu można pracować w każdej firmie technologicznej na świecie.
Uniwersytety w Niemczech z którymi współpracujemy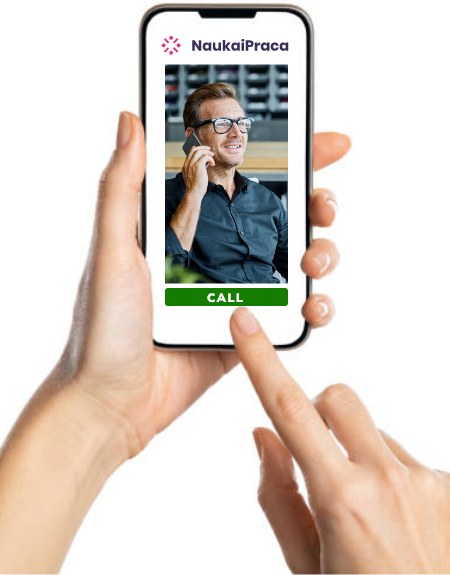 Skontaktuj się!
W przypadku pytań dotyczących wyjazdu do Niemiec, prosimy o kontakt:
727 450 900
+48 727 450 900
(22) 331 00 50
JSC
[email protected]