Studia licencjackie w Niemczech
Bachelor Degree jest pierwszym wykształceniem wyższym w Niemczech. Standardowy okres studiów "Regelstudienzeit" w programie licencjackim wynosi 6 semestrów, czyli 3 pełne lata akademickie. W uczelniach wyższych studia licencjackie trwają 6-7 semestrów, wliczając w to również zajęcia praktyczne. W niemieckich Wyższych Szkołach Artystycznych i Muzycznych studia takie trwają około 8 semestrów lub 4 lata akademickie. W Akademiach Zawodowych trwają one 3 lata akademickie. W Fachschulen studia licencjackie trwają 2 lata akademickie.
W zależności od rodzaju instytucji szkolnictwa wyższego wydającej go istnieją różne tytuły licencjackie, jak poniżej:
Bachelor of Arts (B. A.)
Bachelor of Science (B. Sc.)
Bachelor of Laws (LL. B.)
Bachelor of Engineering (B. Eng.)
Bachelor of Fine Arts (B. F. A.)
Bachelor of Music (B. Mus.)
Bachelor of Education (B. Ed.).
W systemie studiów stopniowanych tytuł licencjata jest pierwszym stopniem uniwersyteckim uprawniającym do wykonywania zawodu, dlatego studia licencjackie często określa się jako "podstawowe". Wraz z ukończeniem kursu zostaje osiągnięty pierwszy poziom kwalifikacji zgodnie z ramami kwalifikacji dla niemieckich stopni uniwersyteckich. Po nich następują studia magisterskie (poziom 2) i doktoranckie (poziom 3).
Ogólne kwalifikacje wstępne do szkolnictwa wyższego (Abitur) lub równoważne kwalifikacje są na ogół wymagane do przyjęcia na studia licencjackie.
Jeśli pomyślnie ukończyłeś studia, uzyskasz stopień naukowy. Po uzyskaniu tytułu licencjata istnieje możliwość wejścia w życie zawodowe lub ubiegania się o tytuł magistra.
Studia w Niemczech to nieocenione doświadczenie i wielka przygoda, które bez wątpienia zaowocują w przyszłości. To niepowtarzalna okazja, aby dać sobie lepszy start oraz poznać ludzi z całego świata. Według danych statystycznych w 2018 roku studia na uczelniach niemieckich rozpoczęło ponad pół miliona osób, z czego 14% to cudzoziemcy. Będąc obywatelem jednego z krajów członkowskich Unii Europejskiej można bez problemu podjąć studia w tym kraju. W większości przypadków nie jest to zbytnio skomplikowane i przebiega sprawnie. Współpracujemy z ponad 170. uczelniami na terenie Niemiec, na które rekrutujemy studentów z Polski oraz innych krajów. Uczelnie niemieckie oferują ponad dwadzieścia tysięcy różnych kierunków studiów na poziomie licencjackim i magisterskim. Dzięki naszemu doświadczeniu, wiedzy i umowom z niemieckimi uczelniami pomożemy Ci bezproblemowo wybrać i dostać się na wymarzone studia w Niemczech.
Co jest potrzebne, aby złożyć wniosek na uczelnie?
Do złożenia wniosku na uczelnie w Niemczech potrzebne będą:
Uwierzytelniona kopia dyplomu ukończenia szkoły średniej lub poprzednich stopni naukowych, a także wszelkich innych odpowiednich kwalifikacji w języku oryginału,
Przetłumaczony przegląd modułów kursu i ocen,
Dowód znajomości języka (certyfikat testu lub jego odpowiednik online),
Może być również konieczne wniesienie opłaty za wniosek.
Aby studiować w Niemczech, musisz posiadać uznawany Hochschulzugangsberechtigung (HZB), czyli kwalifikację wstępną na studia wyższe. Dla przyszłych studentów studiów licencjackich zazwyczaj wystarczy świadectwo ukończenia szkoły średniej lub wynik egzaminu wstępnego na studia, a DAAD (Niemiecka Centrala Wymiany Akademickiej) posiada bazę danych z informacjami o wymaganiach wstępnych dla wybranych krajów.
Często wymaganym egzaminem wstępnym jest egzamin TestAS. Sprawdza umiejętności w 4 modułach (wybieranych przez kandydata): ekonomicznym; inżynierskim; humanistycznym, kulturoznawczym i nauk społecznych; matematyki, informatyki i nauk przyrodniczych. Wynik TestAS umożliwia kandydatom realistyczną ocenę swoich szans na pomyślne ukończenie studiów na niemieckim uniwersytecie.
Egzaminy wstępne lub testy zdolności do podjęcia studiów, organizowane przez uniwersytety, obowiązują przykładowo na wychowanie fizyczne, kierunki artystyczne (muzyka, sztuka) czy na psychologię.
Uniwersytety w Niemczech z którymi współpracujemy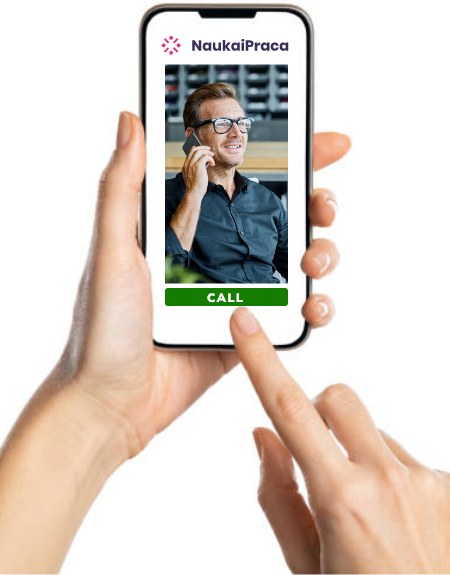 Skontaktuj się!
W przypadku pytań dotyczących wyjazdu do Niemiec, prosimy o kontakt:
727 450 900
+48 727 450 900
(22) 331 00 50
JSC
[email protected]