MBA – Master of Business Administration, studia podyplomowe (postgraduate). Studia MBA w Anglii trwaja od 1 roku do 2 lat. Większość angielskich uczelni wymaga minimum 2 letnie doświadczenie zawodowe.
Program studiów MBA w Anglii jest bardzo szeroki i obejmuje m.in. takie dziedziny jak: księgowość, finanse, marketing, zarządzanie przedsiębiorstwem i korzystanie z systemów informacji, prawo, oraz zarządzanie zasobami ludzkimi. Podczas studiów MBA bardzo dużą wagę przykłada się do umiejętności praktycznych. Według rankingów brytyjskich, studenci po ukończeniu studiów MBA, nie mają problemu ze znalezieniem dobrze płatnej pracy na kierowniczym stanowisku.
W ramach studiów MBA można wyróżnić kursy:
dla zawodowych menedżerów (MBA)
dla menedżerów z długoletnim stażem zawodowym (EMBA)

dla menedżerów pracujących w instytucjach międzynarodowych (GEMBA)
dla menedżerów o określonej specjalizacji (np. finansiści, HR, IT i tp.)
Instytucją, która przyznaje międzynarodowe akredytacje dla szkół wyższych prowadzących programy MBA jest AMBAs.
Dokumenty wymagane przez angielski uniwersytet
Lista dokumentów różni się w zależności od uniwersytetu oraz kierunku studiów MBA
English Proficiency
The Test of English as a Foreign Language (TOEFL):
TOEFL iBT: minimum score of 89, with minimum skill scores of 21 in each of the skills tests (speaking, writing, reading and listening).
Paper-based TOEFL: minimum of 573.
The International English Language Testing System (IELTS): minimum score of 7.
Pearson Test of English (PTE): minimum score of 60.
An acceptable three or four-year undergraduate degree in any discipline with a minimum B average (GPA of 3.0 on a scale of 4.33 or local equivalent) in the last 60 credits;
 Successfully completed each course in the GDBA with a minimum overall GPA of 3.00 or receive a course waiver for some or all of the GDBA courses based on their previous academic record. Applicants with a 4-year business degree from an acceptable institution may be eligible to proceed directly to the MEEM program.
Resumé of your Academic and Work Experience
Your resumé should account for all periods of time. Indicate if employment is full or part-time, and/or if it was a co-op work term completed within your undergraduate degree, and whether it is managerial.
Nasza pomoc w dostaniu sie na studia MBA w Anglii
Zdobycie dyplomu renomowanego anglojęzycznego uniwersytetu jest pierwszym krokiem na drodze do pełnej sukcesów kariery międzynarodowej. Dzięki oferowanej przez nasze biuro pomocy w złożeniu aplikacji na studia w Anglii (UPS – University Placement Service) możesz korzystać zarówno z naszej szerokiej sieci instytucji partnerskich, jak i ze zdobywanego przez lata doświadczenia w przeprowadzaniu studentów przez proces rekrutacji.
Specjalny zespół naszych pracowników w Anglii będzie służyć Ci pomocą w uzyskaniu przyjęcia na studia pierwszego i drugiego stopnia na uniwersytetach w Anglii i Irlandii.
Współpracujemy z przeszło 60 collegami i uniwersytetami w Anglii i Irlandii!
Wymagania
Warunkiem skorzystania z naszego serwisu jest wykupienie w szkole Kaplan w Anglii jednego z kursów przygotowującego do studiów na okres minimum 8 tygodni np.
Intensive English
TOEFL 

(

Test of English as a Foreign Language)
Należy napisać test językowy i na jego podstawie nauczyciel w Anglii ocenia ile tygodni angielskiego potrzebujesz żeby dostać się na studia. Proszę pamiętać że każda uczelnia ma inne wymaganie językowe.
Kursy językowe przygotowujące do podjęcia studiów w Anglii dostępne są w następujących miastach
Bath
Bournemouth

Cambridge
Edinburgh
Liverpool
London – Covent Garden
London – Leicester Square
Manchester
Oxford
Torquay
University Placement Service
Co jest zawarte w tej usłudze:
do 6 podań o przyjęcie na kursy pierwszego stopnia lub do 3 podań o przyjęcie na kursy drugiego stopnia na uniwersytetach w Anglii
dogłębna ocena indeksu akademickiego i poziomu języka angielskiego
pomoc w wyborze collegu, uniwersytetu odpowiadającego Twoim potrzebom
indywidualne doradztwo i pomoc ze strony wykwalifikowanego doradcy-eksperta, obejmujące porady w zakresie wyboru uczelni w Anglii oraz kierunku studiów
pomoc w zakresie tworzenia referencji oraz listów motywacyjnych na wybrane studia w Anglii
przyspieszenie procedury składania podania i sprawdzanie statusu złożonych podań, podania mogą być składane przez cały rok
Procedura aplikacji
W celu złożenia aplikacji na studia w Anglii należy wysłać do naszego doradcy:
dyplomu ukończenia studiów licencjackich przetłumaczony na język angielski
transkrypt z uczelni (dotyczy osób które studiują)
kopię egzaminu językowego potwierdzającego znajomość angielskiego. Jeśli nie masz certyfikatu nasz doradca wyśle Ci test językowy na podstawie którego ocenimy Twój poziom angielskiego i zasugerujemy odpowiedni tryb nauki w szkole językowej w USA umożliwiający osiągnięcie wymaganego poziomu
wybrany kierunek studiów w Anglii
nazwę uczelni lub miasto w Anglii gdzie chcesz studiować
Uniwersytety z którymi współpracujemy w Anglii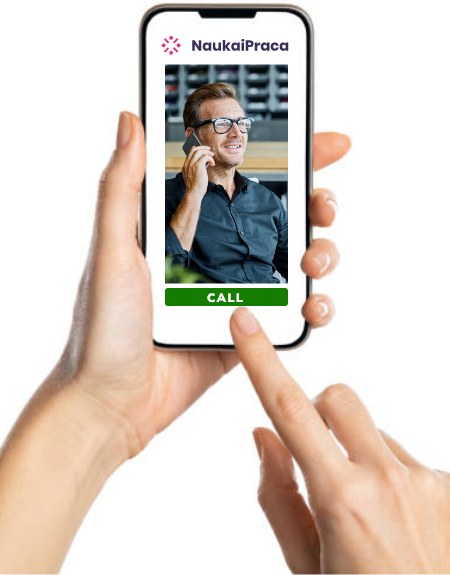 Skontaktuj się!
W przypadku pytań dotyczących wyjazdu do Anglii, prosimy o kontakt:
727 450 900
+48 727 450 900
(22) 331 00 50
JSC
[email protected]